OWNER IS ALSO INTERESTED IN TRADE. Growing Family wants large house in and property in MD - Baltimore Co, Harford, Co. Carroll, Co, Worcester Co. or Sussex Co. DE. Your house can be more, less or of equal value for this interested family. Contact:
info@HomeOwnersMall.com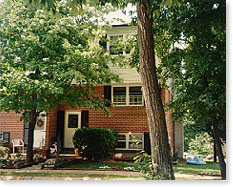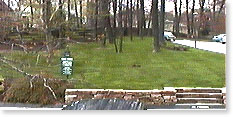 FOR SALE OR TRADE!!!!!
Baltimore County, Maryland
Single Family Home:
End of Group Townhouse
3 bedroom, brick and new vinyl, close to schools and Beltway I-695. Quiet, private development, overlooks wooded open space. A quality house in a great neighborhood with great neighbors. Suprisingly large lot for TH development. Corner lot with plenty of preivate, designated parking!
What it Has, What Stays:
Central Air
"Top-of-the-Line" Replacement Vinyl Windows
Central Vacuum System
Finished Basement w/Large Family Room w/ Fireplace
All Built-in Appliances
2-1/2 Baths
Plenty of large closets
Roof Replace
Heat Pump and Heat System Replaced
Recent Vinyl Siding Added
Patio Sliding Door Replaced
New Refrigerator with Ice Maker
New Electric Range
New Dishwasher
House Specs:
Living Room - 12' x 20'
Dining Room - 12' x 15'
Galley Kitchen - 10' x 18'
Master Bedroom Room #1 - 12' x 20'
Bedroom Room #2 - 12' x 15'
Bedroom Room #3 - 8' x 10'
Finished Basement Family Room with Fireplace- 11' x 20'
Built 1979

Price:
E-mail for information